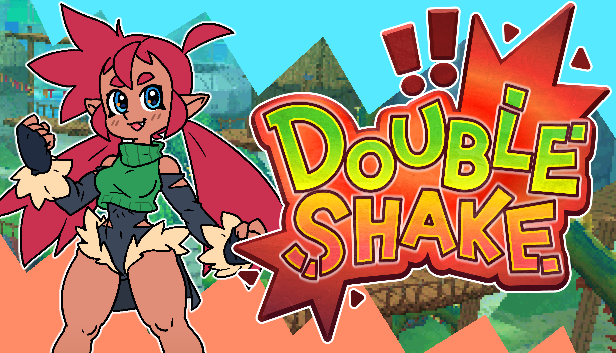 DoubleShake (Public Beta Demo)
A downloadable game for Windows
DoubleShake is our love letter to our favorite PlayStation 1 and Nintendo 64 games that we grew up with, such as "Mischief Makers", "Tomba!"*, and "Klonoa" (as well as a seasoning of other favorite games and genres in the 5th Generation consoles!). Our goal is to utilize modern technology, techniques. and game design to "shake up" this nostalgic aesthetic.
(*some of y'all outside of North America might know it as "Tombi")
This version is the "Public Beta Demo", which is a mid-development preview of the beginning and first area. This build isn't a 100% final state, as it may contain some minor bugs, demo-only content, and some things may be changed to small or large degrees by the time the full product is complete.
Read more about DoubleShake and its plans on our Kickstarter! https://www.kickstarter.com/projects/rightstick/doubleshake-a-throwback-to-5th-g...

Also, follow us on Twitter! https://twitter.com/rightstickdev